Home
Welcome to 3 Balls Racing. We are your source for open track days at Gingerman, Grattan, Waterford Hills, Mid-Ohio, and Calabogie.

Thank you to all the 3 Balls Racing members, friends, and family members who help us raise $28,500 for The Karmanos Cancer Institute.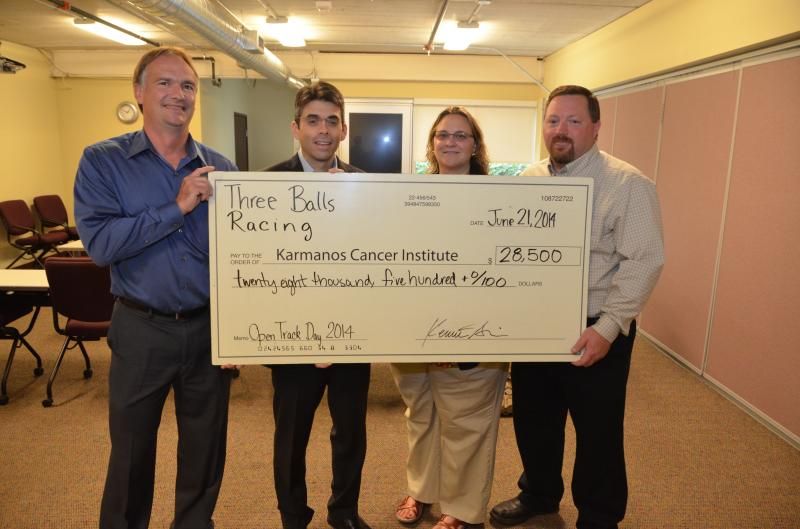 Check out our 2014 schedule here.

If you have any questions, please contact us at any of the email addresses or the number below.
Head Ball
This email address is being protected from spambots. You need JavaScript enabled to view it.
This email address is being protected from spambots. You need JavaScript enabled to view it.
This email address is being protected from spambots. You need JavaScript enabled to view it.
248-622-6939